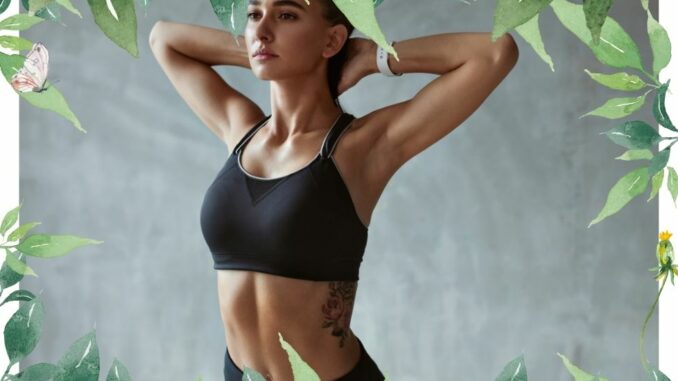 New : Have articles read aloud?
It's a man speaking, not a machine!
Who doesn't dream of a tight body, a firm bottom, a flat stomach? About feeling fit and powerful? Hard workouts in the gym and various dietary supplements should help to get closer to this dream.
Unfortunately, like many before you, you have to realize that none of this is effective. That MAXIMUM PRINCIPLE is different. Turn your life upside down and become a new person - it's easier than it sounds!
Test now for 7 days free of charge »
In the beginning there was an idea
Coach Cecil, a formerly very successful competitive athlete, is behind the Maximum Principle program. Even during his sports career, he observed that hard training alone is not enough to achieve the body of your dreams. These experiences were confirmed by his observations in gyms. People usually train without a real concept, spend a lot of time and effort without really getting closer to their goal.
From the idea of ​​tailoring the training to each individual and supplementing it with a sensible diet, he finally developed the MAXIMUMPRINZIP as a course for his customers.
Your coach Cecil at MAXIMUMPRINZIP
As a professional basketball player, Coach Cecil has seen a lot. Already at a young age he made it into the first basketball league and played for clubs all over Europe. The experiences he was able to gain during this time influenced his work as a personal trainer and nutritionist from 2005 onwards. At the same time, he completed several distance learning courses in the fields of fitness, sports, nutrition and health. Coach Cecil passed on his knowledge in nutrition seminars. During this time he trained countless customers with great success and helped them to achieve dream bodies with his exercises.
The focus was no longer on his own fitness, but on that of his customers. Since it is only possible to train each individual personally to a limited extent, Coach Cecil developed a MAXIMUM PRINCIPLE Online training, which is accessible to a large number of interested parties. It has become his passion to let others share his experiences and benefit from his knowledge. The focus is on the individual interests of each individual.
What does the MAXIMUM PRINCIPLE include?
Online fitness training, how is that supposed to work? Many cannot imagine how, with online coaching, you can not only gain your dream body in a very short time, but also a whole new attitude towards life. With the ingenious MAXIMUM PRINCIPLE this is actually possible! You are independent of time and space and can implement your training plan in a way that suits you. It consists of three building blocks:
Knowledge – Benefit from Cecil's many years of experience
Coach Cecil creates your very own personal profile, taking into account your gender, your goals and your ability level. On this basis, it plans your workouts and calculates your individual calorie count. Coach Cecil provides you with various nutrition plans with varied, delicious recipes. Whether you want to lose fat or build muscle, Cecil will show you the way to your goal.
The MAXIMUM PRINCIPLE takes into account all necessary aspects of training and nutrition. You will also receive helpful tricks and techniques that have proven themselves through many years of experience.
Test now for 7 days free of charge »
How does the MAXIMUM PRINCIPLE work?
First you will receive your individual nutrition and training plan. Cecil will accompany you personally during the implementation for eight weeks and will be available for questions. Weekly you'll receive videos to help you, tailored to your goals. In addition, many everyday tips, hacks and tricks that Cecil was able to collect from his experiences as a nutritionist and personal trainer.
With the MAXIMUMPRINZIP no questions remain unanswered. Cecil explains everything to you - simply and comprehensibly. Even if you have not yet gained any experience in this area, you will quickly find your way around the concept. In eight weeks you will find a different attitude towards life and have completely internalized the principle. If you need more time, no problem - you can also go through the program a second time.
Everything you need: Internet access, a drawstring and a good mood
The beauty of the MAXIMUM PRINCIPLE: You can practice it anywhere. No additional time wasted by driving to the gym, no expensive equipment - it can be easily integrated into your everyday life. This is an important aspect in our stressful time where every minute is precious. Experience shows that motivation decreases the more effort you have to put in.
You can do the MAXIMPUMPPRINZIP at home, in the garden, in the great outdoors, during breaks in the office. All you need is internet access and a device such as a smartphone or tablet and a drawstring - let's go! The exercises are simple and logical, but very effective.
Healthy eating made easy
As a nutritionist, Cecil knows the importance of proper nutrition. But he also knows how difficult it is to cook elaborately every day. That is why he puts together a nutrition plan for you that is tailored to your situation and your goals. Everyone works differently, has a different metabolism and a different level of performance.
Cecil addresses all of these aspects in his nutrition plan. You don't have to be passionate about cooking - the recipes are quick and easy to follow. And he will tell you tricks that will make it easier for you to stick to the plan even in stressful times. This maintains the motivation and is one reason why the MAXIMUM PRINCIPLE is so successful.
Is the MAXIMUMPRINZIP suitable for me at all?
This question can be answered clearly with "yes". A special feature that distinguishes the MAXIMUMPRINZIP from other online fitness programs is its individuality. It is equally suitable for everyone - from housewives to athletes, everyone can benefit from it. It doesn't matter if you already have years of experience in things FITNESS could collect or if you are completely unsportsmanlike, the training and nutrition plans can be implemented by everyone.
Because the MAXIMPUMPRINZIP is not a rigid program that the participant goes through. The training and nutrition plans are tailored to you. If you have failed on diets and the gym or have not been able to achieve the desired result, the MAXIMUM PRINCIPLE is just right for you.
Test now for 7 days free of charge »
Experience shows: It works!
Coach Cecil not only looks back on a long career as a professional athlete. For almost 15 years now he has been helping his customers to become more fit and to achieve their dream body. But he has not only gained a lot of practical experience, but also continued his education in various studies in health and nutrition for many years. With so much concentrated competence, success is inevitable.
And that is confirmed by the numerous success reports from satisfied customers who have claimed the MAXIMUM PRINCIPLE for themselves. Become part of the team, benefit from the experiences of others and start a new, better life!
The costs at a glance: The maximum principle is worth its price
Individual training and nutrition plans, access to a total of over 80 videos and personal coaching from Cecil - many fear that so much performance must be very expensive. In fact, the MAXIMUM PRINCIPLE is very effective, but relatively cheap. For EUR 228 you get a completely new attitude towards life and the body you have been dreaming of for a long time. If you want, you can also pay off the amount in small installments of EUR 12 each over a period of 19 months. This is cheaper than a gym but gives you more.
Because the maximum principle does not only include the aspect of training. In the end, thanks to Cecil's experience, you will have completely changed your diet without much effort. Don't let the fact that you don't have unlimited access to the Maximum Principle fool you. Experience shows that 16 weeks are completely sufficient to internalize the contents of the program. You will then be able to lead your new life independently. the Motivation in return is a better quality of life, which continues after the program.
Questions we couldn't answer:
Is it possible to achieve individual goals with the exercises from his course?
Is the benefit of this principle applicable to everyone?
Is the efficiency of this principle confirmed at Provenexpert?
If you get a glimpse of the T

training program before buying?

How many workouts do you do in a week?

Is there a difference between the minimum principle and the maximum principle?

Are there any disadvantages to this training program?

Are the coach's statements about the dream body justified?

What is the difference to the matrix principle?
Do any of you have examples and tips for the program? Then feel free to comment below.. We wish you a lot of fun trying it out 🙂
Who is the supplier of the product?
CEO Cecil Egwuatu
CoachCecil Personal Coaching Services LLC
PO Box 78448
Copyright images:
www.maximumprinzip.com
Further information:
https://de.wikipedia.org/wiki/Cecil_Egwuatu