Lose weight in just 21 days with the 21 days metabolic cure and with the help of Lifeplus products - does it work? Numerous influencers and celebrities on the net are already convinced of the diet, based on MSM and HCG, as well as gentle globules. I took a look at the 21-day metabolic cure myself and I'm thrilled. You can now read the full story about my experience with Life Plus products here. Lose weight in 21 days sounds too good to be true.
Every other diet I've tried over the years involved eating specific foods or going fast. With the 21-day metabolic cure, everything should be different, that's what the advertising promises. I did the test and can say in advance that my Life Plus experience felt very different than a normal diet. This is mainly due to the fact that the diet with Life Plus products is based on a phase principle. This fits in the course of 21 days metabolic cure slowly adjust the natural metabolic rhythm to the desired weight loss process. In addition to losing weight, a new balance is created that brings many benefits in the long term.
What is the 21 day metabolic cure?
Many average diets restrict the menu to a few specific foods, thereby reducing calorie intake. In this way, a few kilos should be continuously reduced. However, it often happens that users fall back into old patterns and gain weight after a few months.
The 21-day metabolic cure – including Life Plus products – promises to stimulate this cycle through your four diet phases to break through. I will address the question of how well this works later in my report. The actual diet phase for losing weight is 21 days. Overall, it is the metabolic cure However, it is a long-term program. Additional nutritional supplements such as seaweed extract and concentrated vitamins are taken. MSM also plays an important role in this. At the end of 21 days metabolic cure many participants report significant weight loss.
Alternative to the 21-day metabolic cure
At this point I would like to emphasize again: Life Plus itself does not have a metabolic cure in its range. Matthias Juenemann brought this cure into being under the name "The obesity cure with HCG". This regimen has been incorrectly referred to as the "Life Plus Metabolic Cycle" for some time. Matthias Juenemann tried many different manufacturers until he found that the Life Plus products were the best for him and hundreds of other users. The cure presented here can also be carried out with substitute products. Unfortunately, Life Plus does not provide any information about the cure itself.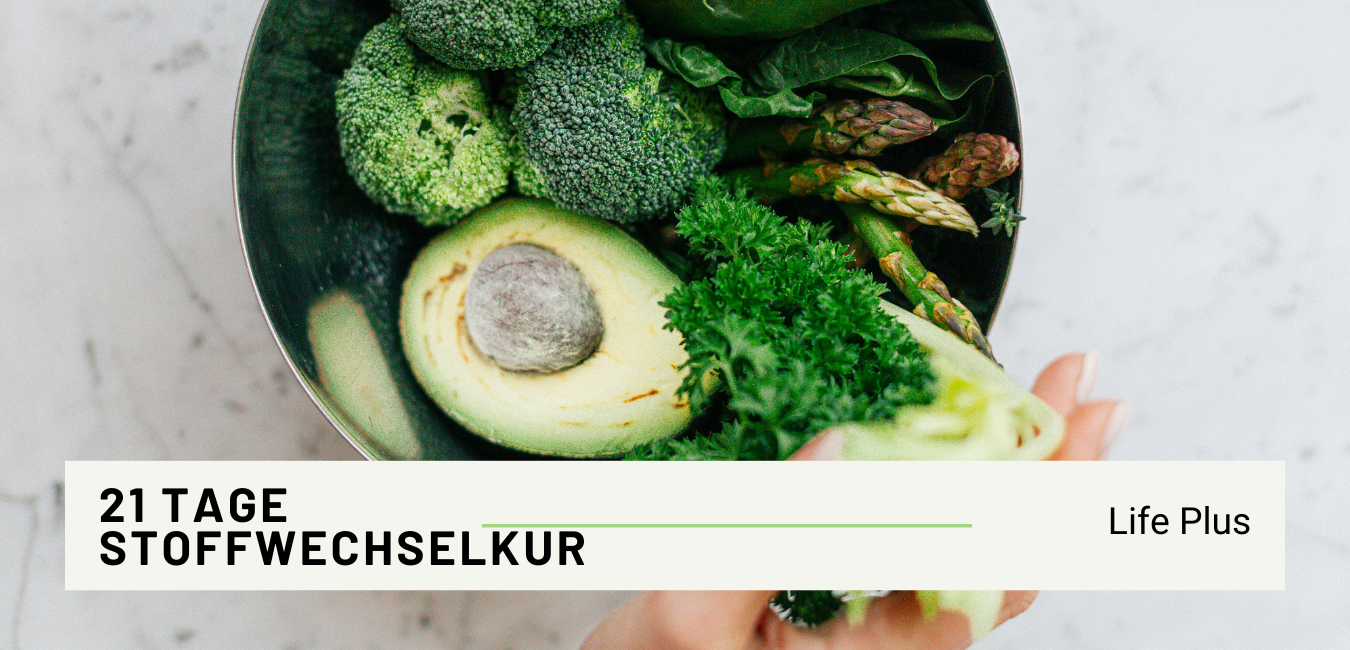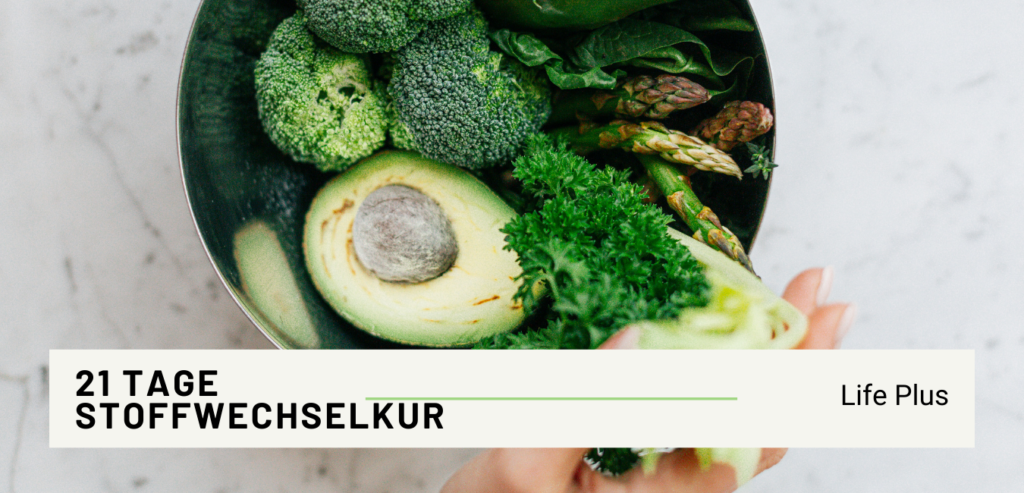 Lose weight self-test with the 21-day metabolic cure
Now that I had written a few articles myself with tips for losing weight and the Life Plus metabolic cure, I was determined to try it out for myself. I followed the rules of the metabolic regimen for 3 weeks and lost weight every week. In the third week I also used an additional one real secret remedy in the fight against the pounds. I was delighted with the result.
Of course, I don't want to withhold my customer success from you, so I'll tell you about mine secret remedy, with which I started to lose even more weight in the 3rd week. But the metabolic cure alone has already contributed a great deal to this.
Components of the 21-day metabolic cure
The cure presented here can also be carried out with substitute products.
The following preparations play a role in the metabolism cure:
Aspartame-free protein
globules
Dietary supplement made from 35 types of fruit and vegetables
Nutrient concentrate from 20 herbs
Spirulina & Chlorella Algae Extract
MSM capsules
HCG capsules
OPC capsules
A spa diary and HGC drops are also recommended for the diet. Unfortunately, Life Plus doesn't have either, so I'd recommend getting it externally.
» Click here for our blog post about the individual Life Plus products «
IMPORTANT: If you are allergic to one of the products, you should not start the treatment or consult a medical specialist about suitable substitute products.
Admittedly, even with strict adherence, customer success is not absolutely guaranteed omitting an ingredient lowers the chance to success. The packages supplied contain detailed information on all the components contained. Allergy sufferers should study these carefully. You should avoid these foods if possible for an optimal result during the cure - especially in the weight loss phase:
Alcohol
sugar and fats
Simple carbohydrates like pasta, bread and rice
whole milk
The 4 phases of the metabolism cure
As described at the beginning, only the actual weight loss phase actually lasts 21 days. The name of 21 day metabolism cure stems from the fact that this is the most important and therefore the main phase of the cure. After all, it's about letting pounds tumble in order to achieve the desired feel-good weight. The treatment itself runs in four phases.
The phases at a glance:
2 days loading phase
21 day diet phase
21 days stabilization phase
lifestyle phase
First phase
The First phase only lasts two days. Life Plus calls them the "loading phase". The diet should contain as much fat and carbohydrates as possible. Sausages, pizza, cake, bread and pasta as much as your heart desires! However, alcohol should also be avoided here. The intake of HCG globules is also added to the diet several times a day. This phase is intended to boost the metabolism so that the combustion processes run at full speed over the next few weeks.
second phase
The second phase the metabolism cure with Life Plus products is about getting to the fat. She is the real one diet phase and lasts 21 days. Now a maximum of 500 kilocalories a day is the order of the day. In addition, the dietary supplements and aspartame-free protein are added to the menu. Fats, sugar and of course alcohol are now taboo. Alcohol contains a lot of calories and bloats the body, which stands in the way of losing weight and thus success. On the other hand, food rich in vitamins and protein is recommended - for example fish, tofu, vegetables and lean meat. But here, too, you should pay attention to a moderate amount. Spa diaries provide detailed nutrition plans for this phase. Now everything is slowed down a little and the body is filled up with vital substances that are intended to prevent deficiency symptoms due to the restricted diet.
third phase
The third phase is the stabilization phase, also called maintenance phase. No more HCG globules, but more dietary supplements. This stabilization phase 21 days metabolic cure is intended to prepare the body for normal nutrition again. From what used to be up to 500 calories a day, the amount is increased to 1.000 kilocalories every day. But don't get excited too soon, because the same applies here: no sugar, no alcohol, hardly any carbohydrates. Instead: high-quality fats, so that the body no longer has to take the fats it needs from the fat reserves, but can obtain them from food. Proanthenols, protein, omega 3 and other important substances ensure full saturation with fats and fiber. The general rule here is that users should pay attention to their individual needs and test for themselves how much they can eat without gaining weight. So: take it easy and approach a suitable diet step by step.
fourth phase
After the three main phases comes the fourth phase of 6 months. During this time, some additional nutrients will be taken and the diet will continue to be controlled in order to avoid the well-known yo-yo effect. Particular care should be taken not to consume too many carbohydrates. This careful observation is extremely important and serves to maintain your personal desired weight.
Metabolism treatment schedule including 84 recipes
Do you want to lose weight, detoxify or purify yourself? Then you should try the 21 day metabolism cure!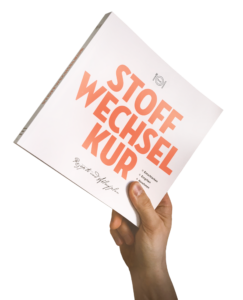 Detailed description of the metabolic cure including a schedule
84 delicious metabolic cure recipes
Experience report and diary over the entire diet phase including recipes and weight changes
FAQ to avoid typical mistakes during the metabolism cure.
Find out more
The cure is guaranteed to be a success!
My experience with the 21 day metabolic cure
At first I was skeptical that I would be able to stick to such a time-consuming diet. This is nothing for a quick success with customers. But if you start in winter, you can achieve your desired figure by summer and no longer need to feel insecure in a bikini or shirtless. However, weight loss goals vary so much that it's important to note that the Life Plus experience doesn't work for everyone. But that applies to any diet anyway - every body is individual and has individual needs. Of course, there is no universal secret recipe for the perfect dream body. Lifeplus also points out that the weight loss sequences are not medically proven. If you want to try it, you do so at your own risk, there is no money-back guarantee. Anyway, the food is consumed anyway.
my goal part of the experience with Lifeplus products was to lose at least 21 kg with the 5 day metabolic cure in order to start exercising again. I used to be out and about a lot, went hiking on vacation and went running in wind and weather. Then convenience crept in. A small disclaimer first: I'm still in the fourth phase, so I can't rule out the dreaded "yo-yo effect". But so far my expectations have been exceeded.
It is important to be precise to stick to the plan. The 500 kcal per day specified for weight loss in the second phase can become difficult with physical activity. If you want to exercise during the diet, the calories consumed should be added to the 500 kcal. Otherwise, deficiency symptoms such as tiredness and circulatory problems can occur. I have in addition to everything Jasper Caven's metabolic formula utilized.
The first weeks of the metabolic cure - my experience
I don't want to lie, it was difficult for me to get started with this metabolic cure. Eating a lot for two days and then eating up to 21 kcal for 700 days? That was a change. However, that supports Nutritional Supplement Package the body well in the saturation. The aspartame-free protein actually fills you up. Why does Life Plus emphasize that "aspartamfrei" that much? Aspartame is a sugar substitute that has been criticized. The results on the substance have not been finally clarified. However, there are many indications of diseases associated with it. That's why you should also avoid aspartame outside of the diet.
During the 21-day metabolic cure, however, sugar and sugar substitutes must not be taken at all. The "withdrawal" from sugar and simple carbohydrates was interesting for me to watch. Actually, from day 3 onwards, I only had cravings for sweets. But that will pass. During the second phase of the Life Plus 21-day metabolic cure, the body gets used to the new diet. Personally, the third phase of readjustment helped me a lot.
Otherwise I would probably have gone straight back to the "bad" foods like fresh pasta. No wonder the weight keeps coming back. Around 8 kilos had melted away in the 3 weeks. It is now a stable 7 kilos lost, i.e. around 14 pounds. That's quite a bit more than I expected.
Metabolism treatment schedule including 84 recipes
Do you want to lose weight, detoxify or purify yourself? Then you should try the 21 day metabolism cure!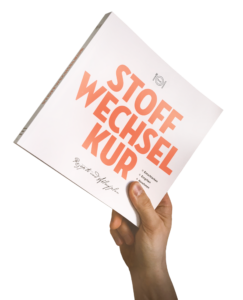 Detailed description of the metabolic cure including a schedule
84 delicious metabolic cure recipes
Experience report and diary over the entire diet phase including recipes and weight changes
FAQ to avoid typical mistakes during the metabolism cure.
Find out more
The cure is guaranteed to be a success!
Week 1
In the first week, the change in diet was still difficult for me. I had to make a plan and think about how to buy properly and prepare with as little effort as possible. But the Life plus metabolic cure made it easier.
Week 2
Week 2 went pretty well. Shopping and using the groceries became a simple routine. I felt much fresher and more active every day, but suddenly my weight didn't drop as much as it did at first. So I thought about how I could speed this up. I then read a lot on the Internet about globules and their additional effect on a diet and metabolic cure. That's how I got it HCG globules discovered.
Week 3
The third week went really great. My new diet according to the Life plus metabolism cure and the HCG globules in combination is the sheer madness. I felt so much lighter and more motivated for my everyday tasks and also at work. My weight also dropped suddenly 4,5 Kilo and that only in one week! I couldn't have imagined that. I'm very happy that I made the right decision and finally started it myself and pulled it off.
Cost of the 21-day metabolic cure with Life Plus products
Unfortunately, in the course of the Lifeplus experience, I also have to address a problem with the 21-day metabolic diet that is big for me, because the diet seems very expensive to me. In the first month, users of the diet will incur costs of around 300 euros. These consist of 199 euros for the large dietary supplement package, around 15 euros for the globules and the aspartame-free protein for the month. On the other hand, you do not need any extra food this month. Most of us shop for fresh food for well over that amount. In the maintenance months, the costs are significantly lower at around 120 euros for the small supplementary package.
Are these costs justified? I claim yes. On the one hand, there are really a lot of vitamins, trace elements and saturation supplements. High-quality proteins, omega acids, MSM capsules and HCG come at a price. The globules are also made of high quality. However, I know that not every household has 300 euros to spend on groceries. Therefore, the cost factor is an issue I would like to share with you.
Conclusion: Does the 21-day metabolic cure carried out with Life Plus products work?
I don't know whether the metabolic cure is medically effective. I didn't have my levels checked before I started the diet, the only thing that mattered to me was my weight. And this has fallen steadily, as can be seen in my self-test can read. If I keep the 7 kilos lighter, I am more than satisfied with the result of the metabolic cure with Life Plus products. Some subjects report up to 10 kg loss and the implementation of routines.
Depending on the starting weight this is quite possible. However, according to experts, one should not lose more than 2 kilos per week in a healthy way. The Life Plus Metabolic Treatment works with micronutrients and replacement products. This is a perfect basis for supporting the body in losing weight. The vitamins, minerals and saturating substances also ensure muscle maintenance. If you lose weight quickly, you are always endangering your muscle mass. With enough protein intake, that can't happen.
I feel myself fit and healthy and I'm looking forward to the warm season, when loose, airy clothing will fit me again. For me, the 21-day metabolic cure worked extremely well and is for Routine become.
The following questions arose for me afterwards:
What is the optimal intake of fatty acids, minerals and vital substances?
Can I do the metabolism cure without OPC capsules?
Can I get the same effect without supplements?
Can I increase the quality of my shake with vegetables?
For example, are there other providers and a comparison of these?
Is the metabolic cure with Life-Plus products too expensive for you? Alternatives are provided by the 21 days body mission and more info on the majority of 21 day cures can be found at https://wiekannichabnehmen.net ...
Do you also have experience with Life Plus or this cure? Please let us know in the comments - we look forward to every story!
The metabolic cure can Stimulate metabolism and ensure weight loss. While there are many metabolic cure providers, the question arises: Which method is really effective? And do you really need dietary supplements for the metabolic cure to work? learn more information on the metabolic diet know.
Optimal intake of fatty acids, minerals and vital substances
Within the metabolic cure certain foods are avoided and the intake of calories is reduced. There is a frequent risk of not taking in enough minerals, vitamins and fatty acids. This is harmful to the body and highly unhealthy, which is why one resorts to a balanced nutrition must pay attention.
For this reason, there are metabolic cure providers who supplement the diet with capsules or shakes. So no one has to worry about whether the food they eat is really enough Nutrients receives. But is it possible without supplements?
Metabolic cure without OPC capsules
Oligomeric proanthocyanidins - or in short: OPC - are grape seed extracts, which are taken in addition to the metabolic cure. Also known as vitamin P, it is the most powerful antioxidant found in nature.
It protects the skin against free radicals, which break down collagen and elastin. It therefore makes a significant contribution to keeping the skin firm and retaining its elasticity - from the inside out. The metabolic cure can therefore also be carried out without OPC capsules, but taking them is recommended for health and aesthetic reasons.
Grapeseed oil can Studies according to the reduce blood pressure and the increase blood clotting. Anyone who is taking such medication should therefore speak to their doctor before taking it.
Can I get the same effect without supplements?
The Dietary Supplement, recommended or distributed by Metabolic Treatment Providers, cover all the nutrients the body needs. But what if you don't want to use dietary supplements and don't want to spend money on them? Does the metabolic cure also work without additives?
The answer is yes. By a balanced nutrition you can all vitamins, fatty acids and minerals eat what you need for a healthy life and lose weight at the same time.
While it's a bit more difficult to get all of the nutrients in the right doses, it's possible to avoid supplementation and still have success with the metabolic regimen. The best way to do this is to make one in advance eating plan, which one protein, fruits and vegetables and healthy fats. Incidentally, it is even possible overdosing on supplements, which should be avoided at all costs.
Increase the quality of the shake with vegetables
Vegetables are allowed during the metabolic cure. In addition, it is even recommended because it is important fiber and nutrients delivers. Is it therefore also possible to upgrade the shakes of the metabolic cure with vegetables?
It is generally recommended not to consume vegetables in their pureed state. This is because the human body can absorb many nutrients better when the vegetables are chewed. Carrots, however, are an exception: the ones they contain antioxidant substances as well as the beta-carotene can hardly be absorbed through food - carrot juice, on the other hand, is far more effective.
Therefore, you should not consume every vegetable in the diet in the form of a shake or smoothie. However, the nutrients are of course not completely lost, which is why you can always spice up existing shakes with vegetables and make them even healthier.
Comparison of other metabolic cure providers
There are various providers who offer the metabolic cure and of course everyone claims to be the most effective. When choosing a metabolic cure provider, however, the health always come first. Therefore, it is important that the nutrients, fatty acids and vitamins of natural origin are so that the body can process them well.
There are also metabolic cure providers who offer overpriced products. In order to check whether the high prices are justified, it is important to compare the ingredients and decide accordingly.
Summary
Many metabolic cure providers rely on the intake of dietary supplements that supply the body with minerals and fatty acids. Also OPC capsules come up again and again. These substances support the metabolic cure, but are not a must.
If you want to avoid taking OPC capsules or dietary supplements, you can also be successful with a healthy diet and reduce weight with the metabolic cure.
Would you like an individual nutrition plan? You're right here