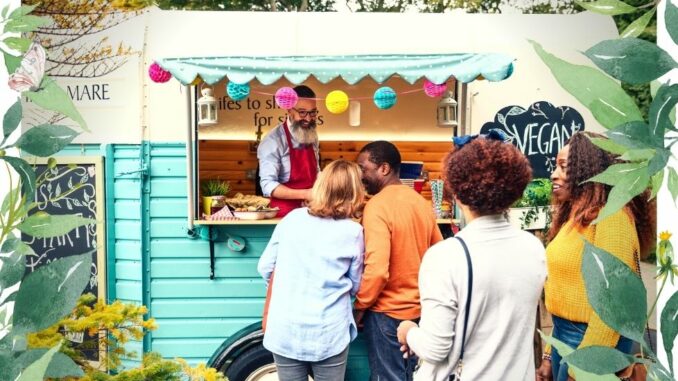 For a few years now, the term food truck has come up again and again. Of the trend around these interesting cars is growing. Vehicles can be found more and more frequently in a wide variety of locations.
What was then still the Bratwurst stand was in front of the hardware store is now a food truck that clearly stands out. It doesn't matter whether it is, for example, the 7 Pot food truck in Munich or other providers in other cities.
The concept is modern and fresh. The dishes offered were very varied. It shouldn't be just one young audience be addressed. The target group of food truck operators is very broad.
What is a food truck?
The basic idea of ​​the food truck has been known for many years. What was considered more conventional a few years ago food carts was found at numerous markets is now a food truck.
However, not only the name has changed. The range of dishes is just as variable as the numerous designs of the mobile kitchens. Basically it's a rolling one Restaurant, which specializes in certain areas.
Basically, a food truck is always mobile and can therefore be set up in different places. It not only has a kitchen, but also an area for the preparation and the typical sales counter.
From the outside, the mobile restaurants are very different from conventional food trucks. They want to stand out and are according to her motto designed and constructed.
The trend comes from America and can also inspire more and more people in this country. Of the Features it comes very close to the food truck, but the concept is clearly different.
When it comes to the food on offer, it's not the quantity that counts, it's the Quality on. This is exactly why most trucks have a corresponding motto. So you will find a lot more here than a currywurst or half a chicken.
The food truck and its wide range of dishes
Anyone who takes a closer look at a food truck will quickly realize that certain themes predominate here. The individual kitchens on wheels specialize focus on a specific area and a balanced nutrition.
It works with him Concept not about offering as many different dishes as possible. Rather, it is the special and limited range that makes the food truck not only special, but also so popular.
Basically, one can assume that the food here is not junk food, but rather the healthy alternative to a food truck. Of course there are also entrepreneurs who offer burgers and the like. But with a different aspect than fast food restaurants.
But what exactly does a food truck offer? It is difficult to give a general answer here. However, a trend is emerging, which provides information about which dishes are particularly popular and go well with one food truck arrive.
Castles must not be missing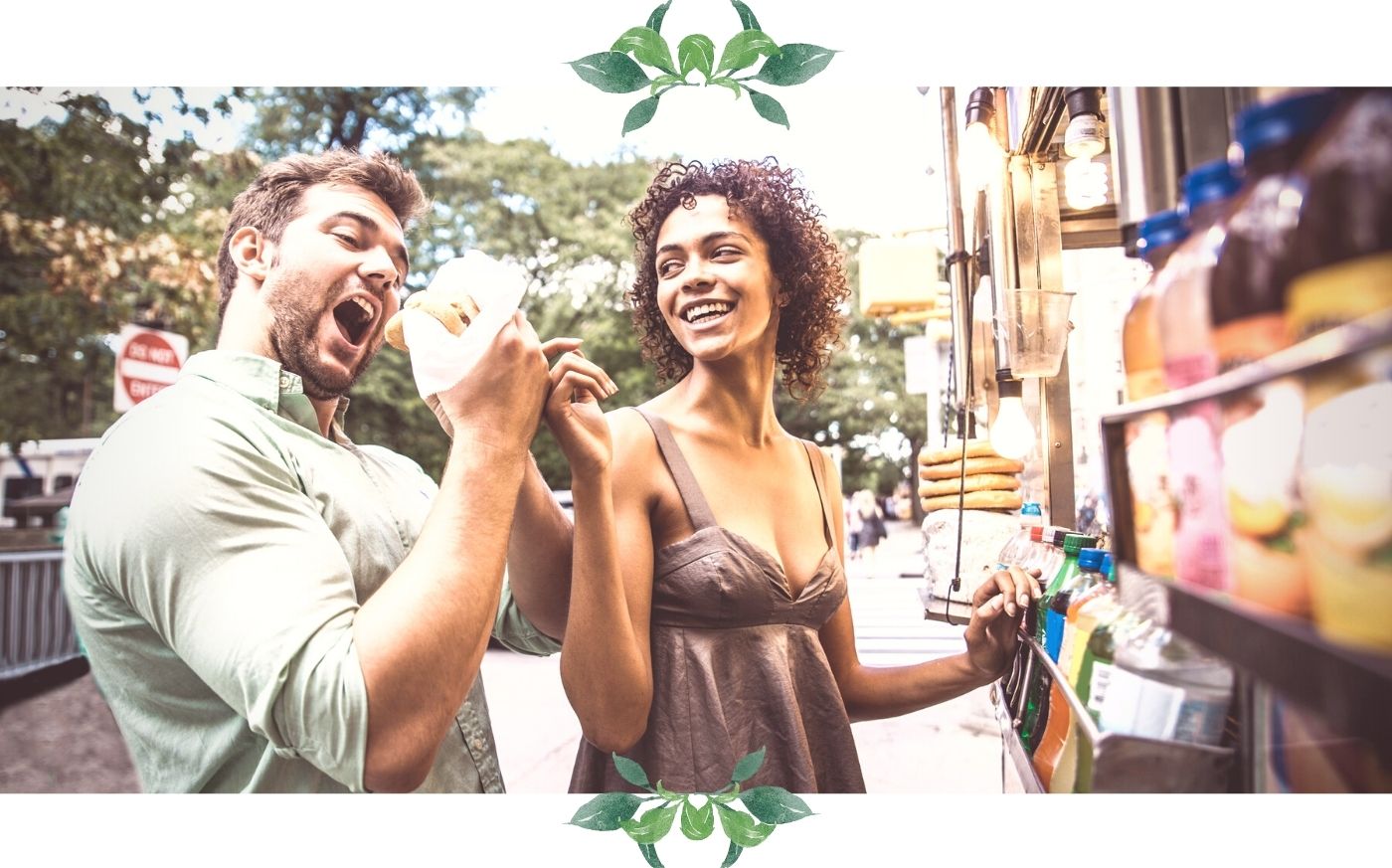 Lots of food trucks have opened up Burger specialized. But if you think of unhealthy fast food here, your ideas are going in the wrong direction. Because here value is placed on selected ingredients.
Of course, there is also one or the other sauce that may contain a little too much sugar. In general, however, such food is distinct healthier than the burgers and menus of well-known fast food chains.
The origin of the meat and the other side dishes play an important and essential role. Likewise, the composition and the preparation with very much attention to detail completed.
Tex Mex and tacos
Mexican food is clearly underestimated by many people. Because even here in the south of America you will find many delicious and above all filling and varied dishes.
It is precisely the handy portions and the way it is prepared that are very popular with many people. For a food truck, the food is over Mexico not only perfectly suitable, but it is also very well received by the numerous customers.
The offer is not yet very well represented in Germany. Curious people therefore like to text one or the other food truck to get into the Culinary of delicious food to come.
Asia must not be missing
Asian food is very popular here in Germany in many different forms. From sushi to noodles there are hardly any dishes that are not healthy and above all tasty.
Exactly Concept fits perfectly with the food trucks. However, there is not only simple fried noodles or a sweet and sour duck to go with it snacking. The extraordinary is what attracts customers.
Numerous curry dishes or hot and slightly sweet soups are just a few examples of many. The range of dishes stands out intense spices and a real taste explosion.
Where can you find a food truck?
Anyone looking for a regular food carts is, it doesn't take long to find what you're looking for. However, the situation is different with a food truck. Some can already be found at the numerous weekly markets.
However, they are not so widespread that you can find them immediately in the immediate vicinity. The best way to enjoy a variety of food from a food truck is with a Street Food Festival.
This Events are all about the food in connection with numerous and different food trucks. The advantage is that you can try all the dishes here.
So you not only get an impression of the wide range of offers, but you can also get healthy directly from the numerous ones Variants and the different food from many countries.
An alternative would be to rent a food truck, for example. Many operators of all kinds of trucks have one Service with in your offer. In this case, you are not tied to a specific date or place.
Renting a food truck, for example, can lead to a Birthday or another celebration. Everything important is discussed in advance. Of course, this not only includes the food, but also the duration of the rental and the costs.
If you have decided to rent, you can be sure that the guests will be amazed. The food is served locally and of course individually prepared for each guest according to their wishes.