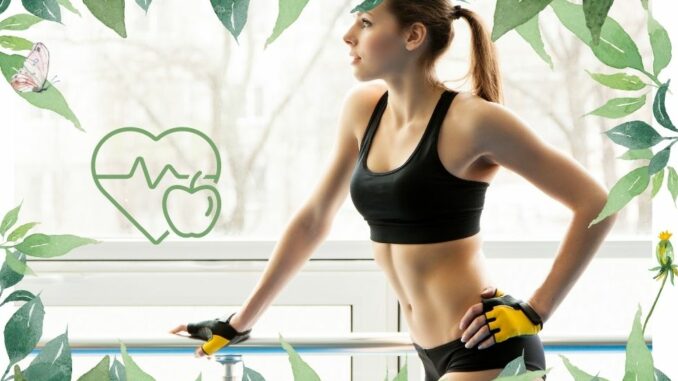 Summary
Personalized: The metabolic formula takes into account the individual metabolic type and creates a tailor-made nutrition plan on this basis.
Easy to implement: The recipes and nutritional recommendations are easy to implement and do not require complicated calculations.
Successes: Many users report successes such as weight loss and an improvement in general well-being.
The yo-yo effect is very much feared by most dieters. For this reason he Nutrition Coach Jasper Caven launched a product: the Metabolism formula. With this dietary supplement it should be possible to support a diet and then not that Jojo effect to fall victim to.
Of course I wanted to find out for myself. And so I have one self-test started to get a feel for the metabolism formula. What experiences have I had with the metabolism formula of Jasper Caven could do, I show in this article.
Jasper Caven's Metabolism Formula - a quick fact check
The metabolism formula is a remedy that boost fat burning should – in a completely natural way. It contains natural ingredients like caffeine, Piperine, Choline and Green tea extract.
In combination with a healthy diet and enough exercise should make the weight loss faster. That's why I tested the Metabolism Formula for 4 weeks and now I'm sharing mine personal experiences.
By the way: When it comes to taking the metabolism formula, it doesn't matter what gender or age you are. It is only important that the capsules have at least one 30 day period be taken regularly. This gives the body enough time to get used to the active ingredients and to lose weight.
What is the metabolic formula?
Nachdem Jasper Caven be beautiful Nutrition guide given away for free he developed the metabolism formula for his customers. The Metabolism Formula is a natural dietary supplement in capsule form, consisting of 4 herbal ingredients. These ingredients are known to speed up metabolism, increase fat burning and have beneficial health effects.
The 4 natural nutrients are particularly effective in combination and should therefore be taken together. About what Nutrients you can find out about it here:
Ingredients of the metabolic formula
Green tea extract
Green tea extract and especially the bitter substances EGCG it contains have a multitude of positive effects on the body.
Some scientific studies have proven that Green Tea Extract EGCG can also affect fat burning. This happens due to increased heat production in the body.
To get the right amount of green tea extract, you would need to drink 3-5 cups of green tea a day. However, this is only possible with difficulty. Green tea has a special taste that not everyone likes, which makes it difficult to drink so many cups of it every day.
In the metabolic formula by Jasper Caven however, it contains enough green tea extract to benefit from the positive effects.
Caffeine
Caffeine is probably the most well-known ingredient in the metabolic formula. But what many people don't know is that caffeine also has a stimulating effect on fat burning. Especially in combination with green tea extract, this effect is further enhanced. The caffeine, which is included in the metabolic formula, is eliminated Guarana - the popular plant from the jungle.
Piperine
Piperine is probably familiar to you by the term "black pepper extract" known. This ingredient is part of the pepper and is responsible for the spiciness there.
Piperine but is also known to increase the bioavailability of other nutrients. This ensures that your body can absorb the nutrients better.
Piperine also speeds up metabolism. It does this by activating resting muscles. In addition, it increases fat and carbohydrate metabolism during physical activity.
Choline
The final ingredient in Jasper Caven's Metabolic Formula is Choline. Choline is mainly found in eggs, meat, tofu and cereals. Even the European Food Safety Authority confirms that Choline contributes to normal fat metabolism.

Dosage and intake of the metabolic formula
In order to absorb all of the nutrients in the metabolic formula from food in sufficient quantities, you would have to consume vast amounts of eggs, meat, green tea and much more every day. Losing weight would be impossible because these foods together have an incredible amount of calories.
That's why it happened Jasper Caven made with the task of combining the 4 natural nutrients in a concentrated form to make the intake as effective as possible. Now click on the link below for more information:
Go here to the metabolism formula
In order to benefit from the metabolism boost and increased fat burning from the Metabolism formula, you need to take the dietary supplement daily for an extended period of time.
It is taken immediately after a meal together with a glass of water 3 times a day. The capsules are small and therefore particularly easy and uncomplicated to consume.
Since the capsules contain caffeine, taking them before bed might cause trouble falling asleep. It is therefore recommended not to take the last dose of the Metabolism Formula too late.
Experiences with Jasper Caven's Metabolism Formula
Jasper Caven has built up its community a special relationship. Together in a large Facebook group, the members work together on their desired weight. They support and motivate each other.
The Metabolic Formula has Jasper Caven was therefore specially developed for its community and the experiences have been consistently positive. Some members have had incredible results with the Metabolism formula. For example Marion and Heike:

Feedback on Trustpilot, a key consumer review site, is also overwhelmingly positive. Users report here that they have found more energy again thanks to the metabolic formula and that they generally feel fitter and more vital. In this context, customer service is also addressed - this should be particularly courteous and helpful, so that you can feel that you are in good hands.
Especially in the cold season, the metabolic formula is the ultimate savior. Fatigue, listlessness and sluggishness are a thing of the past thanks to Jasper Caven's dietary supplement. In addition, according to numerous users, the craving for unhealthy, heavy food and digestive problems such as bloating decrease. All in all, those who have taken the metabolic formula feel healthier and more comfortable in their own skin.
More experiences on the metabolic formula of Jasper Caven address the side effects: there are none. The opposite is the case. Jasper Caven's metabolic formula wakes you up and keeps you fit without causing any negative side effects.
How about the delivery? Here, too, there have been consistently positive experiences. The metabolic formula is delivered quickly and easily. And should there be any difficulties, customer service is there for you immediately.
My 4-week self-test: does the metabolism formula really help?
To the Jasper Caven Putting Metabolism Formula through its paces, I figured that one Self-test over 4 weeks would probably be the ideal way to test the effectiveness of the remedy. So I took the dietary supplement consistently for 4 weeks - exactly as Jasper Caven himself recommends.
Self-test week 1
In the first week I have the capsules morning and evening with plenty of water taken to me - as recommended by the manufacturer. I made sure to always keep the exact time. So a capsule was on the agenda for breakfast in the morning and for dinner in the evening. I also moved as much as usual – no more and no less. All in all I was able to after a week no negative effects feel. In addition, the capsules are not too big, which makes it easy to swallow.
Self-test week 2
In the second week I handled everything the same as in the first. However, I haven't noticed any changes yet - neither positive nor negative. But since the application was absolutely fine, I continued to take the capsules and waited to see if anything happened.
Self-test week 3
Then - in the 3rd week of my self-experiment - the time had come: I was able to do the first changes in my body determine. Apparently the metabolic formula had worked. Although I have less than a kilogram lost weight but I felt fitter and more energetic. I had again more energyto take up my everyday tasks and was much more motivated than before. Before taking the Metabolism Formula, I was always struggling with sleeping problems. These were now completely gone, so that I could finally sleep through the night restfully.
Self-test week 4
The last week of the self-test was of course particularly exciting. Could the metabolism formula of Jasper Caven align something? Did boosting fat burning work? In fact, I found that I a kilogram in weight had lost - and that without moving more or following a fixed diet. Mine too well-being got better. However, I did not notice any other changes.
General experiences with the Metabolism formula
As with any weight loss product on the market, opinions vary widely. Some swear by the metabolic formula of Jasper Caven, while others did not notice any changes.
As I noticed in my self-test, success depends largely on whether you take action yourself or not. That Dietary Supplement represents support and can not as the sole means of losing weight contribute. In my case I was able to lose a kilogram. But in order to really let the pounds tumble, you should do some sport and eat healthily in any case. Then the metabolism formula can develop its full potential.
Metabolism Formula Side Effects
Many are afraid of possible damage when taking dietary supplements Nebenwirkungen. That's why I paid close attention to how my body reacted when taking it.
In fact, I couldn't tell that anything had changed for the worse. Personally, I tolerated all the ingredients very well and felt fitter and more comfortable in my skin.
Nevertheless, with natural ingredients you can of course never completely rule out the possibility of unexpected reactions. Especially people who are sensitive to Caffeine react should be careful with the product. However, if you are not prone to allergic reactions like me, you can Metabolism formula without hesitation take in. Should symptoms arise, the intake should be stopped immediately.
Shipping and delivery
The Metabolism Formula is not a product you can get at the pharmacy around the corner. I got the video from Jasper Caven looked at it and finally decided to try the product out for myself. Of the Ordering Process It was surprisingly easy and the package arrived very quickly.
Even with that Returns there is no difficulty. I accidentally ordered one pack too many. Since I wasn't sure at this point whether I wanted to take the metabolism formula all the time, I wanted to send the package back.
So I have the order revoked by email and returned the excess pack. It was accepted without any problems and within a few days I had the money back in my account. To the Shipping and returns so there is nothing negative to say.
Jasper Caven's support
Nice that Coached by Jasper Caven left nothing to be desired. When I then ordered the metabolism formula, a few questions arose. So, without further ado, I have it Support written to - and received an answer within a very short time.
The support is not only quick, but also competent and helpful. No matter what concerns I have expressed - the team behind Jasper Caven and its products puts in a lot of effort and gets a lot of praise at this point.
Is the Metabolism Formula Fake?
Jasper Caven's Metabolism Formula are products that are made on a natural basis. the Ingredients speak for themselves and can therefore be rated positively.
With the natural ingredients, intolerance can be significantly minimized. Artificial content often reacts negatively with the metabolism and the organism. The situation is different with natural products.
In addition, in this case there are fewer Nebenwirkungen to book. This is also a great advantage for interested parties and users. This is about well-being and that should always be good.
Based on these factors, it is not yet possible to say with certainty whether these are capsules that actually produce an effect or whether these preparations are more of an effect Placebo effect to have.
However, products that are made on a natural basis can work differently. Not everyone Body is the same and therefore every person reacts differently to special ingredients.
While some people tend to get an upset and bubbling stomach from fennel tea, it can have a very calming effect on other people. Abdominal pain subsides. One general statement about fennel is so hard.
It's the same with Jasper Caven's metabolic formula. Some report positive and lose a few kilos in the following weeks. The others have no effect.
With the metabolism formula, one capsule is taken daily in the morning and evening. These should not only fat burning stimulate, but also have a positive effect on the entire organism.
However, the body can only to burn fat, even if we move. This means that if you take the capsule and sit on the sofa all day, your weight will usually not change much.
The Nutrition and above all the movement should be available every day in sufficient and healthy form. Because the capsules can only have a supportive effect if the basic data match.
However, most people hope for one miracle Cure. You take the capsules and after a few weeks are surprised that the weight is the same and that little has changed in terms of fat content in the body.
Basically, it is important that you always have Jasper Caven products in stock context with the whole picture looks. These capsules have a supportive effect and cannot ensure that the fat disappears on its own.
With a corresponding eating plan, sufficient exercise and the metabolism formula from Jasper Caven you automatically feel healthier and fitter.
The kilos will tumble and the general well-being increases. However, that depends on all factors. These interact like gears and then bring about the change.
In general, the capsules should not be dismissed entirely as a fake product. Many more factors play a role here, which make the overall result both negative and influence positively can.
My conclusion on Jasper Caven's metabolism formula
Losing weight alone with a dietary supplement is generally very difficult. However, the metabolism formula managed to make me lose a little weight. As a support in addition to a healthy diet and sufficient exercise, even better results can be achieved. But that's not all: I like the metabolism formula too helped with my sleep problems and I feel much fitter since taking it.
What I particularly like about the product is that it is completely natural and is even suitable for people with intolerances. It is free of side effects and therefore only takes care of positive effects.
Here you get to the metabolism formula
FAQ
1. What is Jasper Caven's Metabolic Formula?
The Metabolic Formula is a natural dietary supplement in capsule form that consists of four plant-based ingredients that are said to speed up metabolism, stimulate fat burning and have a positive effect on health. The ingredients are green tea extract, caffeine, piperine and choline.
2. How does the Metabolic Formula work?
The metabolism formula is designed to stimulate fat burning and accelerate metabolism, which can be helpful when dieting. The ingredients such as green tea extract and caffeine have a stimulating effect on the metabolism and can increase fat burning. Piperine and choline can help the body absorb nutrients better.
3. Is Jasper Caven's Metabolic Formula For Everyone?
Yes, Jasper Caven's Metabolic Formula is suitable for everyone, regardless of age or gender. However, it is important that the capsules are taken regularly over a period of at least 30 days in order to achieve an effect.
4. How to take Jasper Caven's Metabolic Formula?
Jasper Caven's metabolic formula is simply taken with plenty of water. It is important to take the capsules regularly for at least 30 days to get an effect. The exact dosage and recommended intake can be found on the packaging of the metabolism formula.
5. Can Jasper Caven's Metabolic Formula prevent the yo-yo effect?
Jasper Caven's Metabolism Formula can support a diet by stimulating fat burning and increasing metabolism. This can help to avoid the yo-yo effect if you eat a balanced diet and get enough exercise even after the diet. However, it is important to note that the metabolic formula alone cannot work miracles and that a healthy diet and exercise are still essential to avoid the yo-yo effect
Would you like an individual nutrition plan? You're right here